PU glue is mainly suitable for bonding wood, aluminum plate, colored steel plate and metal and polystyrene foam. It has good bonding strength, does not contain organic solvents, and has excellent heat resistance. This product can be cured at room temperature or heated. After all, it is the plastic that we often talk about in our lives.
There is also a PU glue called water-based PU adhesive. The water-based PU glue is an anionic-based water-based polyurethane dispersion. It is a heat-activated adhesive and can be used in shoemaking, furniture, automobiles, construction industries, etc. field.
Struoctwal Insulated Ranels (SIP)
pu glue can be used for bonding of sip boards. SIP (Struoctwal Insulated Ranel) is a load-bearing sheet consisting of two layers of structural outer panels (usually OSB panels) with a rigid foam core sandwiched between them. The panels are strong and lightweight, manufactured in the factory according to standard procedures and then shipped to the construction site, where they can be used as floors, walls and roofs and assembled quickly to create a hermetically sealed thermal and acoustic envelope.
One-component moisture-curing polyurethane adhesives used in the woodworking industry are liquid and can be used at room temperature. Usually has high bonding strength, good flexibility and water resistance, and can be bonded to a variety of non-wood substrates (such as metal, plastic, rubber, etc.). The wet and dry strength of one-component polyurethane adhesive is better than that of phenolic adhesive. Coating the hydroxymethy resorcinol coupling agent on the surface of the bonding substrate before bonding can improve the bonding strength.
3. The Field Of Shoe-Making
For some low-polarity shoe materials, such as SBS, the peel strength of the polyurethane adhesive cannot meet the requirements. By adding tackifying resin, a polyurethane adhesive for shoes with high crystallinity, fast crystallization speed, high bonding strength and ideal peel strength can be developed.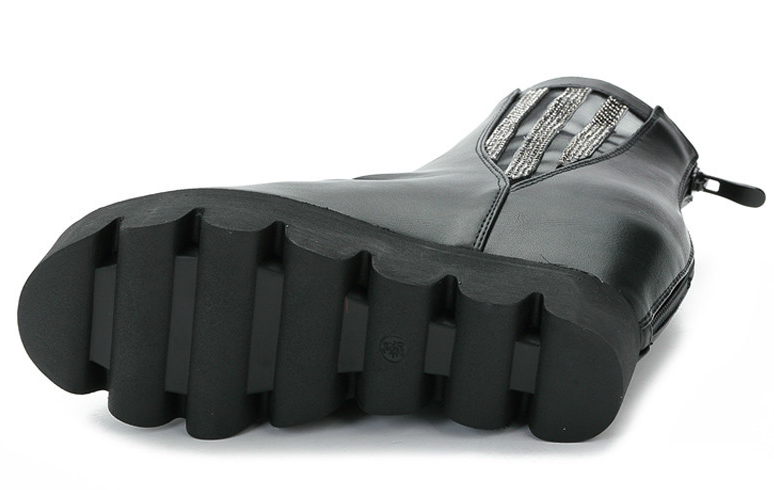 4. Packaging Field
Flexible packaging has surpassed rigid packaging with its unique comprehensive properties. Due to its excellent properties, polyurethane adhesives can bond different film materials together to obtain flexible packaging composite films with various properties such as cold resistance, oil resistance, drug resistance, transparency, and abrasion resistance. At present, polyurethane adhesives have become the main adhesives for processing flexible packaging composite films.
5. Construction And Paving Field
Polyurethane adhesives are not only non-toxic, environmentally friendly, and easy to use, but also have incomparable advantages over other adhesives, such as excellent low temperature resistance, solvent resistance, aging resistance, ozone resistance, and antibacterial properties. They play an important role in the application of building pavement materials. It is widely used in Fire Steel Door,elastic rubber floor mats, hard rubber floor tiles and sports fields where plastic runways are laid.

6. Automotive Field
Polyurethane adhesives widely used in automobiles mainly include: one-component moisture-curing polyurethane sealants for windshields; structural adhesives for bonding FRP and sheet forming composite materials; two-component polyurethane adhesives for interior parts and Water-based polyurethane adhesive, etc., as well as some automotive parts need to be filled with polyurethane foam material to play a role of sealing or shockproof.
7.High-Speed Rail And Rail Transit Industry
In terms of glue for high-speed rail and rail transit, in addition to sealing adhesives for track construction, shock-absorbing adhesives, and waterproof sealing adhesives for underground tunnels, it also includes glue used in the assembly of train cars and decoration of train cars glue.